Valo Therapeutics and Texcell Announce Research Collaboration to Evaluate Immune Responses to PeptiCRAd-1 in Phase I Clinical Study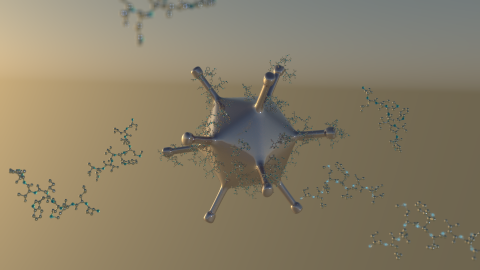 Helsinki, Finland & Evry, France, 13 June 2023 – Valo Therapeutics Oy (ValoTx), the developer of novel, adaptable immunotherapies for cancer, announces a collaboration with global contract research organization, Texcell, to investigate immune responses to PeptiCRAd-1 in its Phase 1 clinical study. ValoTx's PeptiCRAd-1 combines the power of a tumor-specific adenovirus (expressing immune-stimulatory molecules CD40L and OX40L) with immunogenic tumor peptides derived from NY-ESO-1 and MAGE-A3 proteins thereby generating tumor-specific, cytotoxic T-cells that will attack and kill cancer cells.
The previously announced Germany based open-label, non-randomized, multi-center study of up to 15 patients will explore the safety and immunological mechanism of action of PeptiCRAd-1 plus checkpoint inhibitor (CPI) pembrolizumab in multiple cancer types, as well as to obtain early information on the clinical activity of this combination therapy. The collaboration with Texcell will provide insights on PeptiCRAd-1's ability to modulate immune responses and the mechanism of action of VALO-D102.
Dr. Sari Pesonen, CSO at ValoTx, commented, "We are delighted to establish this collaboration with Texcell. The study is a great opportunity to maximize the anti-tumor potential of our oncolytic adenovirus VALO-D102 by directing the immune responses towards tumor specific antigens, driving enhanced tumor-specific T-cell responses in cancer patients. This collaboration should give us valuable information about the immunological mechanism of action of PeptiCRAd-1, as we reinvent immunotherapy to make it more powerful."
Dr. François Nicolas, CBO at Texcell, commented, "We are pleased to announce our collaboration with Valo Therapeutics. With more than 30 years of expertise in immunology, we are confident that we will deliver high quality services demonstrating the efficacy of ValoTx's state-of-the-art therapeutic solutions. This collaboration is a step forward for both of our companies, for the medical industry and for cancer patients."
Clinical trial registry: https://www.clinicaltrials.gov/ct2/show/NCT05492682
About ValoTx
Valo Therapeutics Oy (Helsinki) is an immunotherapy company developing antigen-coated oncolytic viruses as therapeutic vaccines against cancer. The ValoTx lead platform, PeptiCRAd (Peptide-coated Conditionally Replicating Adenovirus), was developed out of the laboratory of Professor Vincenzo Cerullo at the University of Helsinki. It turns oncolytic adenoviruses into powerful activators of systemic anti-tumor cytotoxic T-cell immunity without the need to generate and manufacture multiple genetically modified viruses. PeptiCRAd-1 is the company's lead product made up of its virus VALO-D102 coated with MAGE-A3 and NY-ESO-1 peptides. The company is also developing other neoantigen strategies.
Watch our film explaining the PeptiCRAd technology. For more information see our website and follow us on LinkedIn.
About Texcell
Texcell is a global contract research organization that provides viral clearance, cell banking, biosafety testing, in vivo testing immunoprofiling services to biotherapeutic and medical device manufacturers in full compliance with GLP and GMP standards. Founded in 1987 as a service laboratory within the renowned Pasteur Institute in Paris, today Texcell Group is a global CRO with offices and laboratories in France, US, Germany, China, Taiwan, and Japan. Supporting products' safety journey from preclinical to clinical through commercialization, our capabilities including in-house in vivo, in vitro, toxicology, immunotoxicity, and immunogenicity testing, as well as cGMP cell banking and preparation of fully characterized virus stocks.
Since the Coronavirus pandemic, Texcell has strengthened its activities to face the growing demand for tests related to Covid19, like hydro-alcoholic gels testing, drug candidate testing, patient serum testing, device testing etc.
As part of our continuous improvement plan, we are developing new innovative tests and new protocols, in particular in molecular biology and in immunology.
Our committed team is proud to support research that will continue to improve the quality of life for individuals around the world.
Contacts
Valo Therapeutics Oy
Matthew Vaughan
Email: info@valotx.com
Scius Communications (for ValoTx)
Katja Stout
+44 778 943 5990
Daniel Gooch
+44 774 787 5479
daniel@sciuscommunications.com
Texcell SA
François Nicolas
Email: info@texcell.com