Valo Therapeutics Receives Prize at the Third Annual Lyfebulb-Helsinn Cancer Innovation Summit & Awards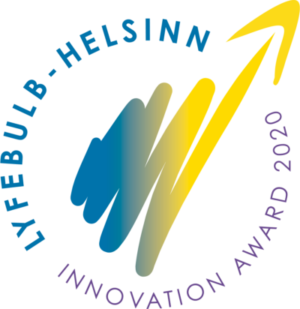 MONACO, PRINCIPALITY OF MONACO, AND NEW YORK, NY, USA, January 31, 2020:
Lyfebulb, a patient empowerment platform that connects patients with industry to support user-driven innovation toward solutions in chronic disease, and Helsinn, a Swiss pharmaceutical group focused on building quality cancer care, announce that Russell LaMontagne of Boston Immune Technologies and Therapeutics was chosen as the winner of the Lyfebulb-Helsinn Innovation Award, and Cesare Spadoni, PhD, of Oncoheroes Biosciences was chosen as the winner of the Squinto-LePera Award by Lyfebulb. In addition, the jury decided to award Michael Stein, PhD, of Valo Therapeutics a third grant. The Awards recognize outstanding Patient Entrepreneurs building groundbreaking companies to advance the prevention, diagnosis, management or care of cancer.
Boston Immune Technologies and Therapies is developing immune-based therapies for cancer to help patients by making treatments more efficacious, cost effective and time efficient. Oncoheroes Biosciences exclusively focuses on the discovery and development of better drugs to help children and adolescents with cancer. Valo Therapeutics is developing novel, patented therapeutic immunotherapy platforms to help cancer patients by uniquely addressing all four objectives key to successful cancer therapy.
Read the full article HERE