Valo Therapeutics Secures EUR 2.23 million from the European Innovation Council to Progress Innovative PeptiCHIP Technology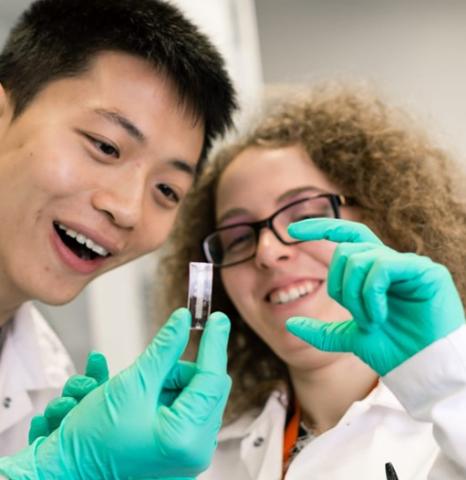 Helsinki, Finland, 14th February 2023: Valo Therapeutics Oy (Valo Tx), the developer of novel, adaptable immunotherapies for cancer and infectious diseases, announces that it has secured funding of approximately EUR 2.23 million (around USD 2.42 million) from the European Innovation Council (EIC) for a project to progress the company's innovative PeptiCHIP technology. PeptiCHIP rapidly identifies a tumor's antigen presentation profile to drive development of novel personalized immunotherapies.
The project, which will be fully funded by the EIC with a 100%, non-dilutive, grant is called "Pre-clinical validation and demonstration of PeptiCHIP". Valo Tx also gains access to EIC Business Acceleration Services including coaching, mentoring, and partnering events.
Dr Otto Kari, VP & Head of Valo Tx's Antigen Business Unit, and EIC projects lead, said, "This is a great endorsement from a major European Institution of the potential of our novel microchip based PeptiCHIP technology to transform lives. Each little chip has 14,000 microscopic pillars, with each one able to capture peptides from tiny amounts of tumor tissue for subsequent analysis. EIC Transition grants fund innovation activities that go far beyond the experimental proof of principle in the laboratory to support both progression towards a real-world application, and the innovation's future commercialization."
Paul Higham, CEO of Valo Tx, commented, "I'm delighted that the EIC has chosen to support us as we develop PeptiCHIP alongside our clinical development program. Identification of relevant antigens is one of the key challenges in developing effective immunotherapies for cancer. PeptiCHIP will allow us to do exactly this in for our own clinical development and for partnerships with other innovative companies. The unique adaptability and flexibility our lead platform PeptiCRAd provides, coupled with our own antigen identification by PeptiCHIP, will allow us to develop economically viable and real-world practical personalized cancer immunotherapy.
Tumor neoantigens are expressed uniquely by cancer cells and can trigger an efficient immune response against the tumor. Currently the methods available to identify these antigens have significant limitations by being long, complicated and resource demanding.
PeptiCHIP, an IP acquisition from the University of Helsinki, is an innovative microfluidic immune-purification device, coupled with a peptide prioritization algorithm, that can increase the chance of success of the immunotherapy by identifying the most relevant neoantigens to stimulate the immune system. It can be adapted and used in standard biopsy clinical workflows to identify antigens related to any disease. PeptiCHIP, and the insights it delivers about immune response mechanisms, has multiple applications, from research into new therapy development, through to use in the clinic in producing therapies tailored for each patient's tumor to improve the chances of an effective immune response against and control of the tumor.
Funded by the European Union.
-ENDS-
About Valo Tx
Valo Therapeutics Oy (Helsinki) is an immunotherapy company that is developing antigen-coated oncolytic viruses and vaccine vectors as therapeutic vaccines against cancer and infectious disease. The ValoTx lead platform, PeptiCRAd (Peptide-coated Conditionally Replicating Adenovirus), was developed out of the laboratory of Professor Vincenzo Cerullo at the University of Helsinki. It turns oncolytic adenoviruses into powerful activators of systemic anti-tumor cytotoxic T-cell immunity without the need to generate and manufacture multiple genetically modified viruses. PeptiCRAd-1 is the company's lead product made up of its virus VALO-D102 coated with MAGE-A3 and NY-ESO-1 peptides.
The company is also developing PeptiCHIP, PeptiENV and PeptiVAX, among other neoantigen strategies. Novel microchip based PeptiCHIP technology rapidly identifies a tumor's 'fingerprints' to drive development of novel personalized immunotherapies. PeptiENV is expected to improve the therapeutic response to oncolytic enveloped viruses in the treatment of multiple forms of cancer, while PeptiVAX is a program to develop a novel, adaptable anti-infectives vaccination platform.
Watch our film explaining the PeptiCRAd technology. For more information see our website and follow us on LinkedIn.
Contacts
Valo Tx
Matthew Vaughan
Scius Communications (for Valo Tx)
Katja Stout
+447789435990
Daniel Gooch
+447747875479